Williams Starbuck is one of the premier estate planning law practices servicing the Henderson area. Our attorneys can help you complete your wills or manage the complicated process of probate. We can distribute assets and serve as an executor if necessary. We are the premier attorneys for estate planning and probate in Henderson for non-criminal civil cases.
Craft a Professional Designed Will or Trust to Protect Your Henderson Assets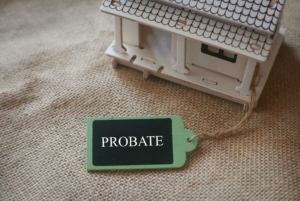 When you're ready for estate planning, you'll need help from experienced attorneys in Henderson. Williams Starbuck provides the resources and legal advice to craft a comprehensive will or trust. We can help you declare assets, accurately assess the value of your estate, and ensure that your dependents are correctly identified. Williams Starbuck can provide services for:
Wills and Trusts: We can help you provide for your heirs with expert guidance in estate planning.
Executor Of Estate: Williams Starbuck can act as a trustee or co-executor of your estate to ensure your final financial affairs are attended to. We can distribute assets, pay off creditors, and issue notices of death.
Succession Planning: When you own a business, other legal issues can arise after you pass away. We can help you create a structured plan to ensure a smooth transition when the time comes.
Williams Starbuck Can Guide You Through The Probate Process with Ease
After a loved one has passed on, the attorneys at Williams Starbuck can help you manage the estate and guide you through the probate process with ease. Our attorneys know Henderson and the Las Vegas area and can navigate through the court system as smoothly and quickly as possible. Our experience with probate and estate planning lets us distribute assets, pay debts, and fix other issues, all in accordance with court mandates — even if the deceased failed to leave a will.
Expert Representation In Civil Litigation Cases In Henderson
If you're involved in a conflict or dispute that ends up in civil litigation, reach out to our Henderson attorneys. Williams  Starbuck has extensive experience with civil litigation cases and can help resolve litigation between family members, neighbors, or strangers. We can represent you during arbitration, negotiations, or in a trial and will explain all your options as they arise.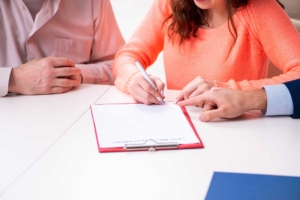 Our lawyers can increase your chances of a favorable outcome in cases like:
Workplace or other discrimination cases
Child support agreements or child support delinquency issues
Debt settlements
Accidents or injuries on someone else's property
Contract negotiations, interpretation, and enforcement
Business disputes
Going it alone in civil litigation can be hazardous. Our lawyers will provide a strategy that fosters resolution and avoids future litigation.
Contact Williams Starbuck For Quality Estate Planning, Probate, and Civil Litigation Services in Henderson
The attorneys at Williams Starbuck serve clients throughout the Las Vegas area, including Henderson. Our mission is to make sure all our client's needs are met and the legal process is as painless as possible. If you need help with estate planning, probate, or civil litigation, contact us at 1-702-660-9847 or send in the form below for a free consultation.