Legal Services in Las Vegas
The legal landscape is constantly changing which is why it can be challenging for many people to fully understand their rights and all the consequences of various legal matters when it comes to legal services in Las Vegas. The experienced attorneys at Williams Starbuck are here to help you navigate all types of legal challenges, helping you feel confident you are being represented by the best attorneys in the field.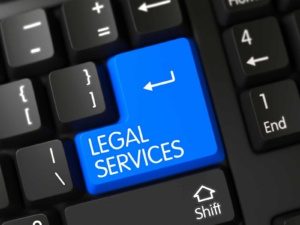 Attorney Donald H. Williams practices in the areas of Debt Collection, Construction, Law, Real Estate, and Corporate Law. He also serves as a Pro Tem Judge.
Attorney Drew Starbuck practices primarily in Estate Planning and Probate Litigation.
Together, Mr. Williams and Mr. Starbuck specialize in Wills, Trusts, and Estate Planning and serve clients in Las Vegas, Nevada. Their goal is to inform, educate, and empower our clients while developing a winning strategy that protects their best interests and defends their rights. Williams Starbuck provides legal expertise and representation in the following areas:
You've worked hard to build your estate and accumulate wealth and assets. Make sure your estate goes to the right place by working with an estate planning attorney. The attorneys at Williams Starbuck can assist with all aspects of wills, trusts, and estates to ensure the rightful disbursements and transfer of ownership.
If you are an executor of an estate or have lost a loved one who did not draft a will, you need to work with a probate lawyer to work through the probate process. The attorneys at Williams Starbuck are here to walk you through the process and work with your best interests in mind.
When you are involved in a non-criminal dispute or conflict, you'll need the help of a civil litigation attorney to help resolve the situation. In many cases, this takes place outside of a traditional courtroom setting, but you will need legal counsel to guide you through any mediation, arbitration, and negotiations to settle the dispute with the other party. William Starbuck is here to serve as your civil litigation lawyer in Las Vegas, Nevada.
Whether you are starting a construction project or are involved in a dispute with employees of your construction company, working with an experienced construction law attorney in Las Vegas, Nevada, can help to resolve any conflicts and achieve the best possible outcome. Williams Starbuck is here to provide legal advice and counsel on all aspects of construction law for your zone, district, or region.  Contact us today and schedule a free consultation!