Estate Planning is the process of designing, drafting, and executing legally binding documents such as a will, trust agreement, or other documents that outline the administration or distribution of one's assets upon incapacity or death. Tax and liquidity planning are included in this process.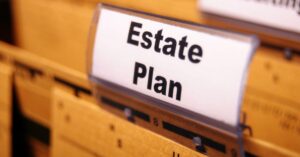 Why Is Estate Planning Necessary?
An estate plan covers the transfer of property and assets upon death and other personal matters. This process may or may not include tax planning.   The most important part of an estate plan is your will. Without a will, your heirs could face tax burdens, and the courts could determine how your property and assets are split—and in some cases, who will become guardians of your children.
What Are The Different Types Of Documents That Should Be Included In My Estate Plan?
While each estate plan will be unique to each individual, the most common estate plans include:
Last Will and Testament and/or Trust Agreement.

A

Financia

l Power of Attorney.

Health care Power of Attorney.

Directive to Physicians.

Beneficiary designations.

Guardianship designations.

Deed conveying title to real property to Trust (if applicable).

Declaration of Homestead protecting real property (if applicable).
How Long Does The Estate Planning Process in Las Vegas Take? 
Developing a good trust-based estate plan usually takes at least 2 weeks, but actual timelines depend on the client's needs and communication. It primarily depends on the time it takes to gather the appropriate documents and identify all assets. 
How Much Does An Estate Plan Cost?
The cost of an estate plan can vary since each estate plan has different needs. A basic Last Will and Testament package can be developed for as little as $499. However, a more in-depth, Trust-based estate plan designed and drafted by the attorneys at Williams Starbuck could cost upwards of  $1,800.00 and may be adjusted depending on the amount of work involved.
What Is The Important Part In The Estate Planning Process?
Each phase of designing, drafting, and executing an estate plan is important to the overall effectiveness and validity of the estate plan. One thing that will help at the outset is Identifying and listing all of your physical and non-physical assets!
Physical assets include: 

Real Estate 

Motor Vehicles

Jewelry

Non-Physical assets include:

Bank Accounts

Investment Accounts

Life Insurance Policies                              
What Will I Need When I Meet With An Estate Planning attorney?
An

estate planning checklist

with goals!

A list of individuals who can be placed in a position of authority such as a guardian, trustee, power of attorney agents, etc.

The deed(s) to any real property you own and title(s) to your vehicle(s).

Most recent financial statements include:

Mortgage Documents

Bank Account Statements

Retirement Account Statements

Investment Account Statements

Any previously drafted estate planning documents. 

Marital agreements and/or prenuptial arrangements.

Copies of your annuity contracts, life insurance policies, and retirement plans.

Contact information for your CPA, Insurance Agent, General Medical Practitioner, and/or Specialist.

A written list of questions!
6 COMMON Mis-Conceptions About Las Vegas Estate Planning 
"My spouse will automatically inherit everything!"

"I am not rich enough for estate planning!"

"I can do it later, I am young, and I have my health!"

"Who has that kind of money to spend on an estate plan? I've heard that they are very expensive!"

"I trust my family to split my assets fairly!"

"I have a Will, so my estate will avoid probate."
Use These Estate Planning FAQs and Contact The Attorneys At Williams Starbuck
Many Las Vegas residents delay the estate planning process because it encompasses so many things. When you begin your estate planning, call Williams ❖ Starbuck Estate Planning Attorneys first.  We'll guide you through every step and give you legal strategies for protecting your property and loved ones.  Call us at 1-720-320-7755 or send us a message for a free consultation.