What Should Be On Your Las Vegas Estate Planning Checklist?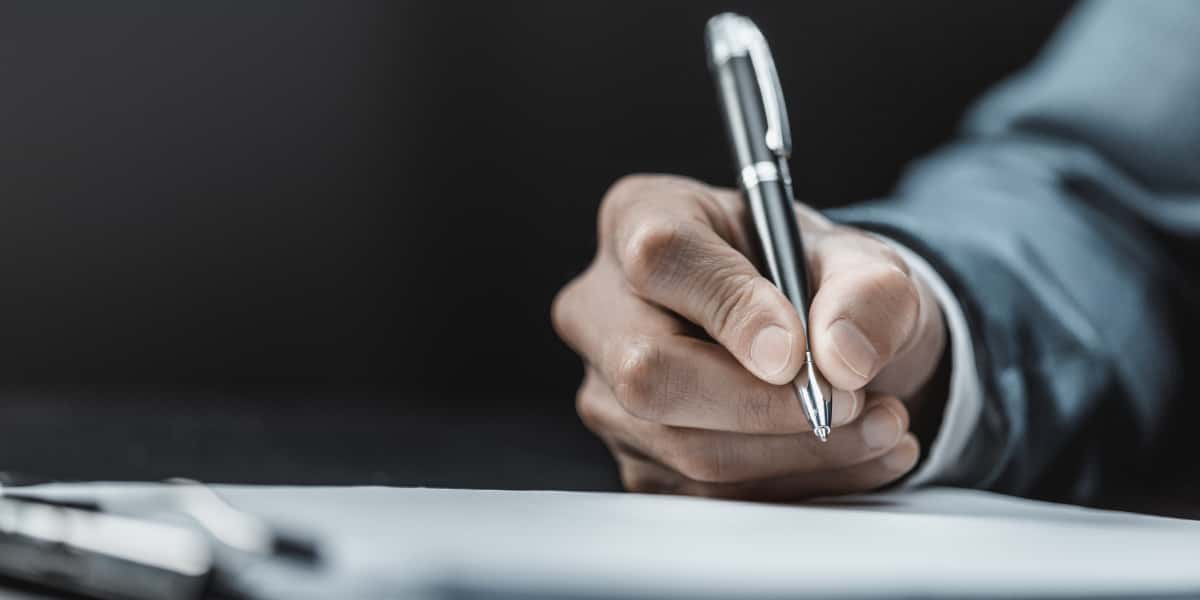 Many Las Vegas residents feel overwhelmed by the process of estate planning because it encompasses so many things. Breaking everything down into individual steps can make the task less daunting. Use this Las Vegas estate planning checklist to organize your estate planning and make it much more manageable.
1.) Find A Las Vegas Estate Planning Attorney
If there's one person who doesn't feel overwhelmed by issues like wills and probate, it's an experienced attorney. Choose an attorney to help you tailor your Las Vegas estate planning checklist to your specific circumstances and answer all of your questions. 
2.) Identify Physical Assets
Physical assets include tangible valuables that you want to bequeath to others, like motor vehicles, real estate, or jewelry. For estate planning, you should 
Make an inventory of your assets and their values.

Note to whom you want to bequeath each item.

Put all titles and deeds in a safety depository box or home safe.

List whom you want sentimental or less valuable items to go to.
3.) Identify Non-Physical Assets
Your non-physical assets are financial accounts and policies like bank accounts, investment accounts, retirement plans, and life insurance policies. Take these steps to ensure your money goes to the right beneficiaries:
List your non-physical assets, including account numbers and financial institutions or insurance companies. 

Review retirement accounts and insurance policies and update the beneficiaries if needed.

Put pertinent documents for your accounts and policies in a safe deposit box or home safe.

List your beneficiaries for each account and policy, including any organizations or charities to which you would like to donate.

Consider setting up a transfer on death designation for qualifying financial accounts. 

Consider consolidating retirement or investment accounts to simplify your finances. 
[cta]
4.) Identify Your Debts
Any debt you leave behind will come out of your estate before your heirs inherit anything, so identifying and settling them now will make the probate process easier later. 
List your debts, such as credit cards, mortgages, home equity lines of credit, and other loans. Include account numbers and institution or company names. 

Invest in disability and life insurance if you don't have them already. 

Make a plan to pay off debts and preserve more of your estate. 
5.) Draft A Last Will And Testament
A will records your wishes for the distribution of your assets and care of any dependents. Draft yours with the aid of an attorney to ensure it will hold up in probate court. 
Make an appointment to draft your will with your attorney. Your Las Vegas estate planning checklist will help you prepare. 

Select a trustworthy estate administrator.

Appoint a guardian for minor children, if applicable. 

Ask your attorney if a living trust is right for your estate.

Sign your completed will in the presence of two witnesses. They must sign too. 

Have your will notarized. 

Place your will document in a safe place and give a copy to your estate executor. 
6.) Consider A Power Of Attorney 
A power of attorney authorizes a trusted agent to act on your behalf if you become incapacitated. Your Las Vegas estate planning attorney can help you navigate setting up different kinds of power of attorney. 
Set up your financial power of attorney.

Set up a health care power of attorney. 

Create a living will for your end-of-life care plan.
Complete Your Las Vegas Estate Planning Checklist With The Attorneys Of Williams Starbuck
When you begin your estate planning, call Williams Starbuck Attorneys at Law first. We'll guide you through every step and give you legal strategies for protecting your property and loved ones. Call us at 1-720-660-9847 or send us a message for a free consultation. 
https://www.williamsstarbuck.com/wp-content/uploads/2022/06/Estate-Planning-Checklist.jpg
600
1200
Williams
https://www.williamsstarbuck.com/wp-content/uploads/2023/09/logowilliamsstarbuck2023.jpg
Williams
2022-06-16 08:00:52
2023-10-04 18:39:09
What Should Be On Your Las Vegas Estate Planning Checklist?