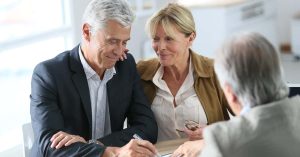 After a loved one passes away, the estate may go into probate. This process can be confusing as you may need to gather assets, pay taxes and debts, and distribute the remaining assets following state laws and the estate plan. Williams Starbuck can help you navigate the intricacies of probate and ease the frustration that can come with closing out a will.
Our reputation as a compassionate probate attorney, serving Anthem has allowed us to guide many families in Las Vegas through estate planning and the probate process.
WHY DO I NEED A PROBATE ATTORNEY IN ANTHEM?
Probate is the legal process of resolving a will that includes assets, taxes, debts, and distribution. Most people enlist the help of a probate attorney for probate, as it usually involves the court system and a list of issues that an executor needs to take to close out the estate. An experienced lawyer can navigate the complexity of probate and will guide you through the following steps:
File requests with the probate court to start the probate process

Send notice to creditors and beneficiaries that the estate has entered probate

Inventory and appraise estate assets

Pay taxes, bills, and outstanding debts

Administer assets per the will and court orders

Close the estate through the probate court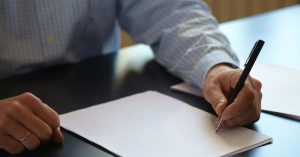 WHEN SHOULD YOU CALL A PROBATE ATTORNEY THAT SERVICES ANTHEM?
At the beginning of the process, you should contact an Anthem probate lawyer, and Williams Starbuck can come to you and provide services at any step of probate. Even if a will seems straightforward, there are still plenty of pitfalls within the probate process. And if your loved one didn't leave a will, your probate attorney can ensure the estate is fairly distributed according to Nevada law or the laws of the state where the estate is located.
WILLIAMS STARBUCK CAN COME TO YOU AND HELP YOU WITH PROBATE
Williams Starbuck is an experienced probate attorney serving Anthem and can help with all types of estate planning. We have experience working with clients who have power of attorney, are executors of an estate, or with those who need to draft a will. Contact us at 702-660-9847 or send us a message for a free consultation.